RAIL
Lovells have been supplying springs to the Australian rail industry for more than 70 years and have close relationships with the major locomotive and rolling stock builders all over the world.
Lovells suspension systems are to be found under thousands of locomotives, both diesel and electric heavy haul, passenger cars and freight wagons in their tens of thousands.
AUSTRALIA
Lovells Springs have made springs for the Railways of Australia for over 70 years. Current examples of our projects include:
Queensland Rail 3700 and 3800 Class Locomotives- EDI Rail
Queensland Rail had a specific requirement to increase the capacity of their locomotive power in narrow gauge haulage of coal from the Bowen Basin. With EDI Rail as the main contractor, Lovells Springs is supplying the suspension requirements for these powerful locomotives which will do many years of hard haulage work.
Lovells Springs has been associated with QR and EDI for 50 years.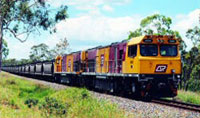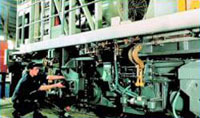 ---
Iron Ore Wagons - Bradken Engineering
Lovells Springs is proud to be main suspension spring supplier to Bradken, the manufacturer of over 4000 complete iron ore wagons for the Pilbara Rail Company.
The wagon bogies deliver a 36 tonne axle load capacity.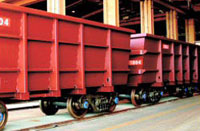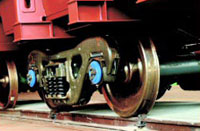 ---
Perth Suburban Rail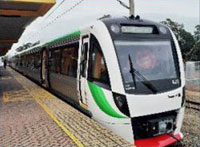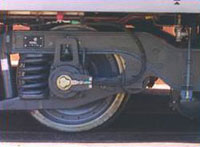 Bombardier, in a joint venture with EDI Rail is delivering state-of-the-art EMU's, require the highest standards of finish and performance ever specified in this country, featuring acid-resistant coatings and full lateral load testing.
Lovells have worked closely with the engineers to produce a spring that will give passengers "the ride of their lives".
INTERNATIONAL
Lovells Springs supply:
Passenger and Locomotive, are located all over the world.
Europe
Americas - U.S.A and Canada
Asia - including Thailand, Indonesia, Sri Lanka, Malaysia, and P.R. China.
Africa - South Africa, Sudan
Oceania - New Zealand, Fiji

Lovells suspension components operate in Western China in locomotives that run from sea level to the Lhasa, from +40°C to -40°C, and many other arduous locations all over the globe.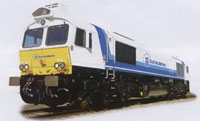 In Progress: Endurance testing of Lovells Suspension's new range of elastometric and conical rubber suspension elements for rolling stock.
NEW PRODUCTS
Lovells are proud to announce their distribution of MSA Rail dampers, the leading brand from Italy. We offer full test and rebuild facilities to support MSA dampers in the field.
Damper technology from the most prestigious Italian rail projects is now available in Asia and Australia.
Certification
RISSB 7518
ISO9000
UIC 822
Electrical
NFF16-101 spec-cable